Are you looking for more for your ceremony . . .
. . . something personal and unique for your special day? You've found it!
No two people are the same, so why should your ceremony be any different?
I understand and know all about the planning and hard work that can go into creating your once in a lifetime celebration.

So don't leave your ceremony to chance, when you book me I will ensure you have a beautiful tailor-made ceremony, spoken with warmth and personality, delivered professionally and from the heart.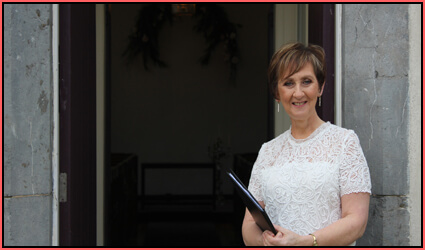 Hello I'm Edel . . .
Not everyone gets the chance to work at something they truly love . . . but I do!! Several years ago, I attended my nephews civil wedding and I was literally blown away.

I had wanted to change careers for some time and lets just say this was my moment of inspiration !!!. Since that day I have trained as a celebrant and it's the best decision I ever made.
I love getting to know you, your personalities, your hopes and dreams for the future and together creating a truly fantastic occasion.

Having been mother of the bride for my two daughters, I know just how much work goes into planning a wedding. But when it comes to planning your ceremony, well, that's where I join you to guide and advise, helping you to make the choices and decisions needed to create a ceremony that reflects you, a ceremony that is personal to you.

I believe that your ceremony should be filled with love and laughter, and be a day you can look back on with fond memories. So, now that you know a little about me, I hope you feel more at ease reaching out and sharing details about you and your big day plans. I'd love to hear from you!

Edel's Personal Services
You can have your ceremony anywhere you choose! At any time and with the upmost professionalism.

- Weddings
- Baby Naming Ceremonies
- Vow Renewals
- Funerals

Any Location
You can have your ceremony anywhere you choose! In your favorite hotel, castle, historic building, beside a lake , even on the beach. I am based in Dundalk but I am available travel to any destination within the 26 counties.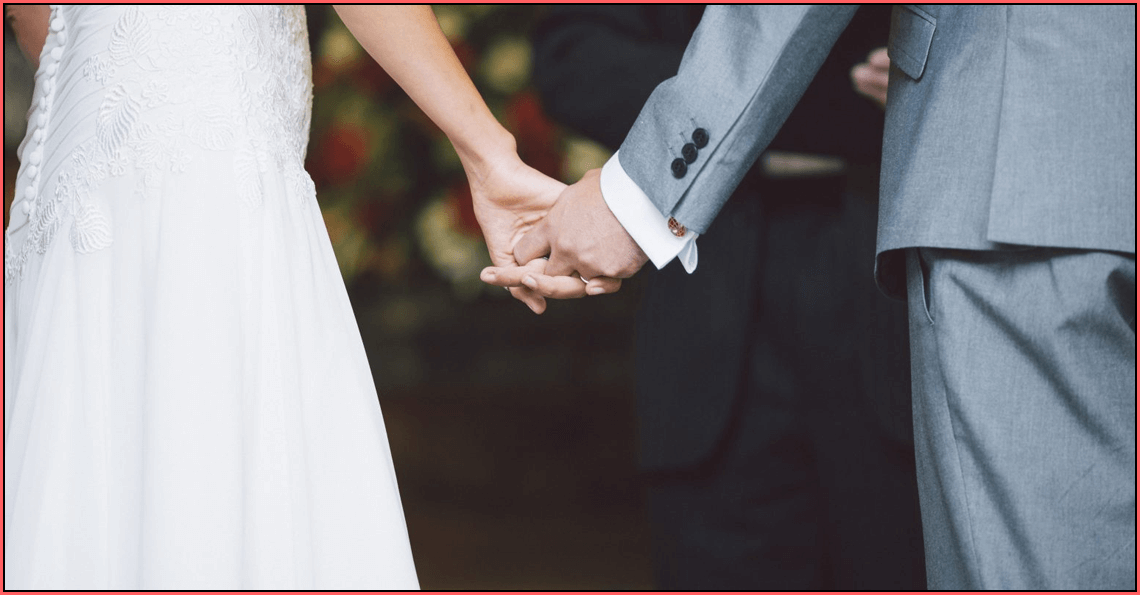 Any Day and Time
I work any and every day and will deliver your ceremony at a time that you choose! On the day, I am flexible to accommodate any delays. I never take more than one booking per day, so I can give you my undivided attention.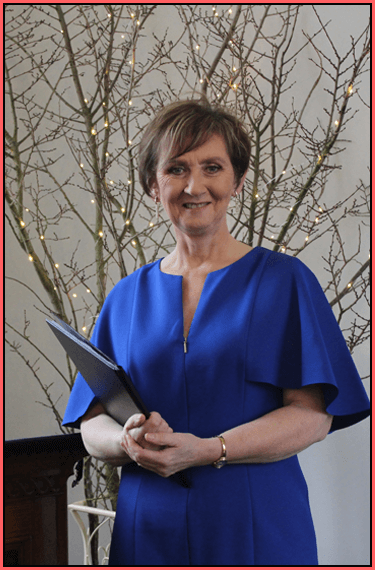 Committed and Professional
I take the time to get to know you and your partner and what you would both like for your ceremony. I will provide you with friendly advice and support, carrying out your ceremony with professionalism. On the day my aim is to put you and all of your guests at ease, so that you guys get to sit back, relax and enjoy.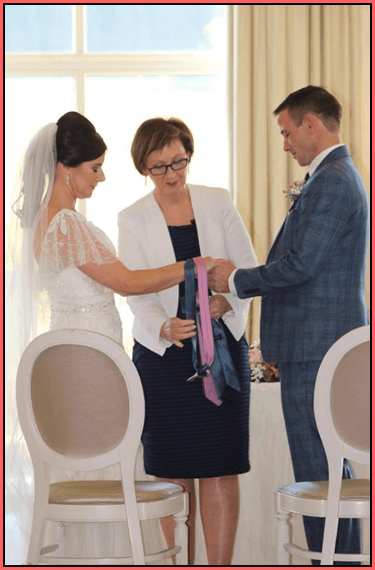 Can you perform the legal aspect of our marriage ?
Yes, I am a HSE Registered Solemniser, and as such I can Legally Solemnise your marriage at your venue, provided your venue is compliant with Section 52 of the Civil Registrations Act 2004 which means that the Solemnisation takes place at an identifiable address which is open to the general public. I can perform your ceremony any day of the week incl Bank Holidays.

Why should I choose a Celebrant ?
Having a celebrant-led wedding gives you the freedom to hold your ceremony wherever you like, and on any day of the week.

In addition to traditional wedding venues, I am happy to conduct your wedding in a picturesque forest or on a stunning site of natural beauty.

You may choose a completely non-religious wedding, or you may want to include a poem, prayer or hymn that has a special meaning for you.

You can include the traditional elements such as saying "I do!", or you can write your very own wedding vows.

You can choose your own music and readings. You might want to have a handfasting, or another symbolic ritual included in the ceremony.

When you choose a Celebrant for your ceremony you open the door to world of possibilities that it limited only by your imagination.

Do you conduct Same-Sex Ceremonies ?
Absolutely Yes! One Spirit Interfaith Ministers take a vow of inclusivity,
So I am happy to perform all ceremonies regardless of gender, orientation, colour, nationality, culture or any other reason- within the bounds of Irish law.
If we have children, can we include them in our Ceremony ?
Of course, children bring their very own magic and wonder to events.
And there are many different way to include them . . . from bringing up the ribbons for Handfastings,
or having their own colour of sand to pour in a Sand Ceremony, to delivering readings Just be careful they don't upstage you!!!
They always steal the show !!
Contact Details for Edel O'Connell