Edel offers you the opportunity to celebrate Your wedding your way
Every aspect of your ceremony is chosen by you and I will guide you through the process of planning your perfect ceremony which reflects your beliefs and values, ceremonies that are delivered professionally and from the heart.
I am based in Dundalk and can Legally Solemnise your marriage at your chosen venue.
Provided your venue is compliant with Section 52 of the Civil Registrations Act 2004 which means that the Solemnisation takes place at /an identifiable address which is open to the general public
Edel works regularly with Heterosexual and Same Sex couples and would love to hear from you.

You may have questions about the type of wedding ceremonies Edel performs. You can find answers to some of your questions below or feel free to contact Edel: 0876172083
eMail: email Edel
facebook: Facebook.com / Wedding Celebrant Ireland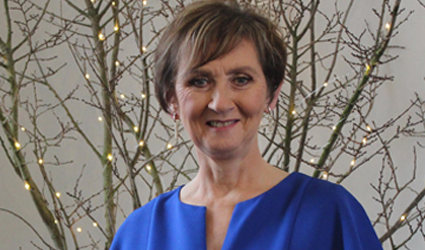 What is a Wedding Celebrant?
As a trained Inter Faith Minister, Edel is legally able to perform your Wedding Ceremony and will create unique, bespoke and personalised wedding ceremonies for Heterosexual and Same Sex Couples or Couples looking to get re-married or renew their vows.

No two people are the same, so why should your civil wedding ceremony be any different ?

There are no set rules or restrictions to what can and cannot be contained within a wedding ceremony performed by a wedding celebrant.
The content of the ceremony is decided by the couple.

Edel can perform your civil ceremony any day of the week including Bank Holidays.
Can Rev Edel O'Connell perform the legal aspect of our Marriage ?
YES! She is One Spirit Interfaith minister and can Legally Solemnise your marriage at your venue on your chosen day. She works with couples of all faiths and / or none.
What's particularly wonderful about an Interfaith ceremony is that you have complete freedom and flexibility in choosing your content.
Each ceremony is a personal reflection of who you are as a couple and where you are heading together.
Edel will work with you to create your own vows and to design a meaningful ceremony which can include your favourite readings and music.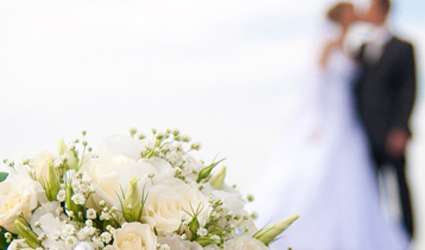 What are the requirements to get married in Ireland?
Civil Ceremony wedding requirements are listed on the: HSE Civil Ceremony Marriages in Ireland Page

check this Page for the latest information about legally getting married in Ireland.
You must contact the HSE and make an appointment to Register your Intent to Marry, NO LESS THAN THREE MONTHS prior to your intended wedding date. All details are available on the HSE.ie website. When all of your paperwork is In order, the Registrar will then give you your Marriage Registration Form (MRF) usually in a green folder, which you will bring with you on your wedding day.
This is the form that you, your Solemniser and witnesses will sign and you must return it to the HSE with one month of the date of your wedding.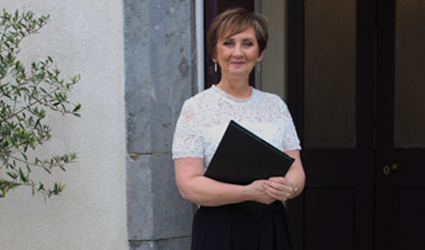 How is a Civil Celebrant different from a priest or a minister?
A Civil Celebrant does not represent any religion or any set of particular faith beliefs.
They have the knowledge and expertise to include religious elements in your ceremony if you wish or it can be entirely secular.
Some people may not be church goers but feel a connection to something spiritual.
The Civil Celebrant and Couple can work together to include prayers or religious readings that you or members of your wider family feel you have a connection with.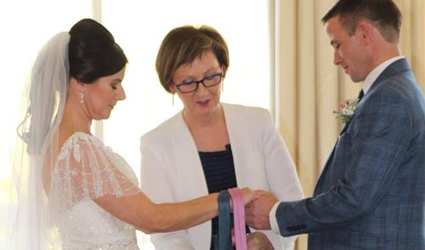 How much will a Civil Celebrant Cost?
The general costs are very reasonable for the service that is included such as all of our consultation meetings, the writing of your love story, the delivery of your wedding ceremony including any ceremonial enhancements you wish to use. for a quote, feel free to contact Edel on 0876172083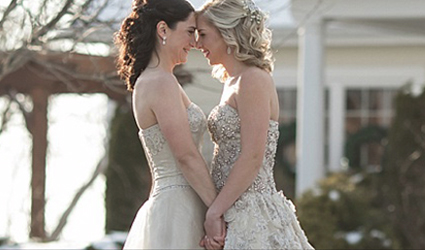 What are the next steps to planning our wedding ceremony with Edel?
The First thing you need to do is - get in touch with Edel as soon as you can with your date. She will arrange a meeting with both of you to begin the process of planning your wedding ceremony.

You can discuss what you want (and perhaps more importantly) what you do not want.

You will discuss readings, reflections, vows, etc. Then she can draw up the first draft of the ceremony. It is good to meet in person for the initial meeting and subsequent meetings can be in person or over the phone or skype if it is more convenient.. Edel understands and knows all about the planning and hard work that can go into creating your once in a lifetime celebration of your special wedding day

So don't leave your ceremony to chance, when you book Edel - she will ensure you have a beautiful tailor-made ceremony, spoken with warmth and personality, delivered professionally and from the heart.
Don't forget to book Gerry for your Civil Ceremony
Wedding Video
Contact Details for Edel O'Connell