The Cost of an Irish Wedding
How much did couples spend on their wedding in 2014 ?
. . . Here are the results of the 2015 Annual Irish Wedding Survey from www.Mrs2Be.ie which is Irelands most respected Online Wedding Forum. They surveyed 2,407 Irish Brides & Grooms, which makes this the largest Wedding Survey carried out in Ireland. Ever !

How much did couples spend on their wedding in 2014 ?
As part of the research for the annual Irish wedding survey, they always ask the recently married couples what they spent on the various aspects of their wedding. Some brides will obviously spend less and some will spend more but this is just the average for what it costs Irish couples to get married.


Average spend by couples on their wedding in 2014 was €19,635.
(€23,895 including the honeymoon).


BIGGEST REGRETS OF THEIR WEDDING ?
The most typical responses, in order, starting with the couples Biggest Regret:


"Should have booked a Professional Videographer to capture the day – because it goes by so fast"

"Should have allocated more budget to the photographer"

"Should have given a bit more time to the wedding photos on the day"

"Should have started getting organised for the wedding earlier"

"Shouldn't have bothered with wedding speeches"

"Should have spent more time on the dance floor"

"Should have worn a different wedding dress"

"Shouldn't have been as nervous & stressed in the lead up to the wedding"




WEDDING TRENDS IN IRELAND ?
December is by far the most popular month to get engaged (1/5th of all engagements). January is the least popular month, to pop the question.


The trend for shorter engagements is continuing. Two years ago, the survey revealed that the majority of couples were to be engaged for two years or longer. This year and last, the majority fall into; 13 to 18 months.

More than 1 in 4 couples now live together for more than 5 years before getting married.

Almost 1 in 4 couples who completed the survey DO NOT get married in church.

The most preferred number of bridesmaids is Three.

Country manors / exclusive venues are growing in popularity with 18% of couples opting to host their weddings there.

Approximate spend per head on the wedding meal falls between €41 & €60.

Typical number of guests seated for the wedding meal is 101 to 150.

Almost 1 in 7 couples are thinking about taking out wedding insurance. This has dropped slightly since last year which may be an indicator of increased consumer confidence.

Good news for nervous public speakers, having the wedding speeches before the meal is becoming increasingly popular. The preference for having speeches after the meal still takes the lead, but only just. We wouldn't be surprised to see speeches beforehand taking the lead next year.



They asked couples how long, they were, or will be engaged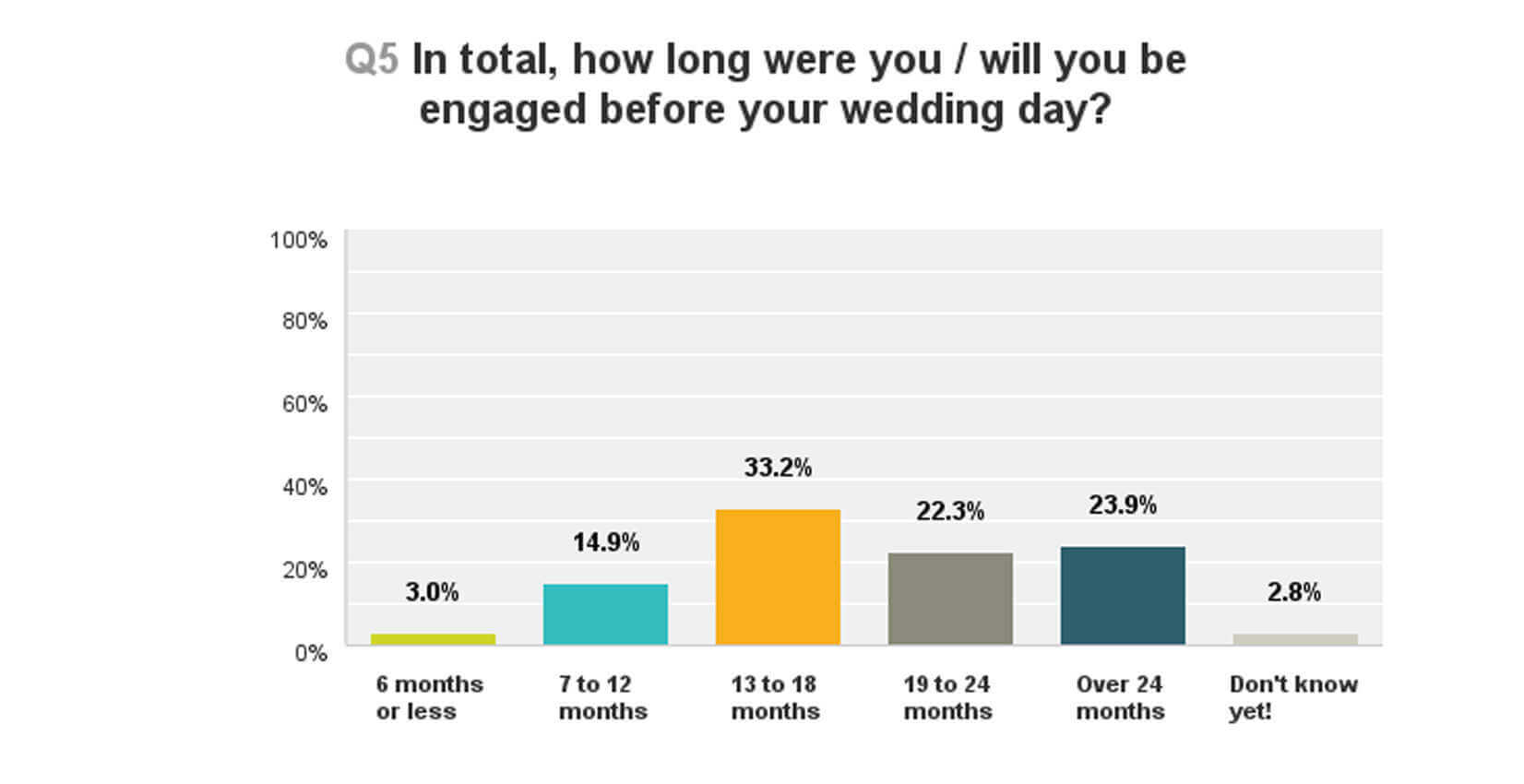 Couples are living together for longer before the wedding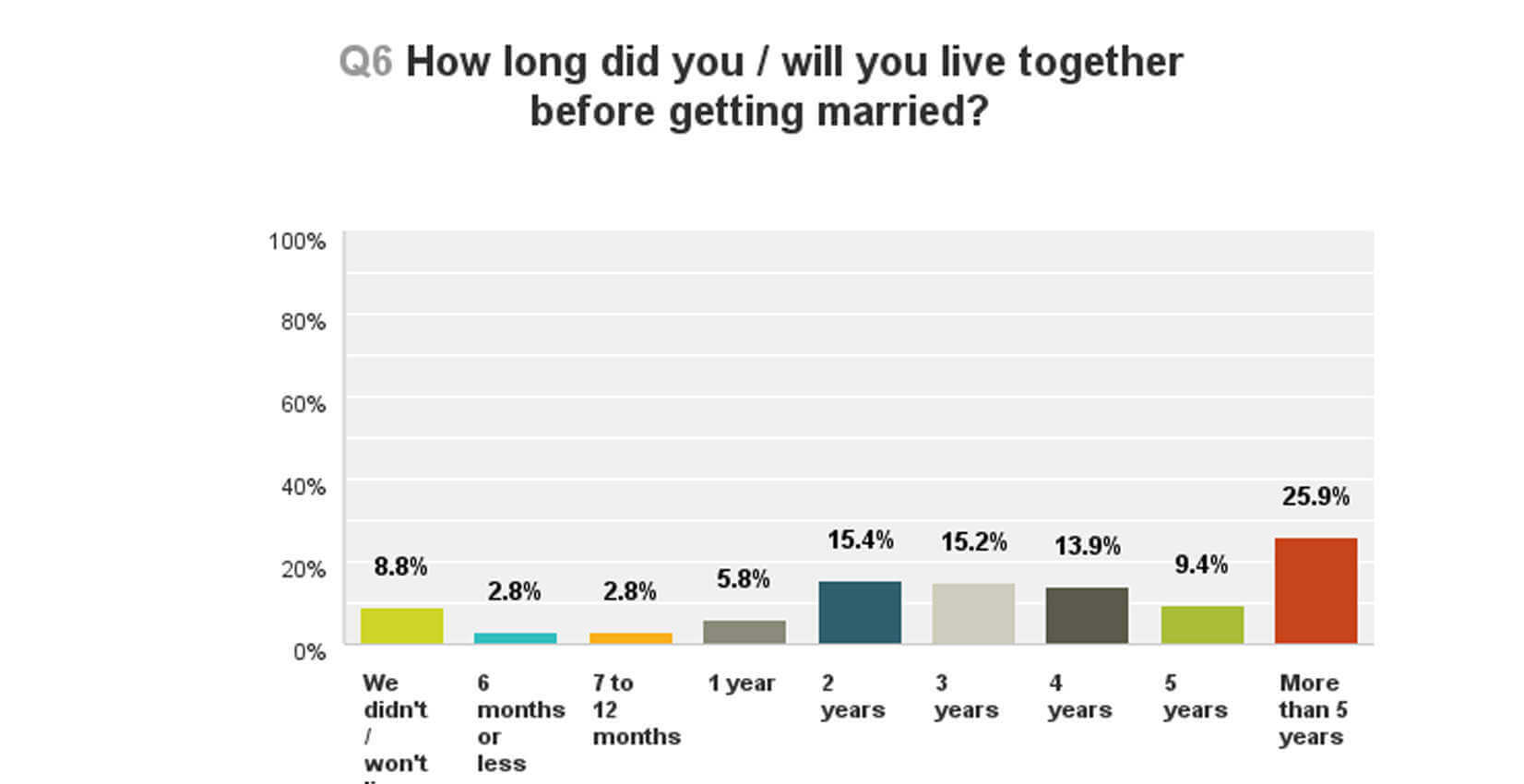 Church weddings are on the decline but still the most popular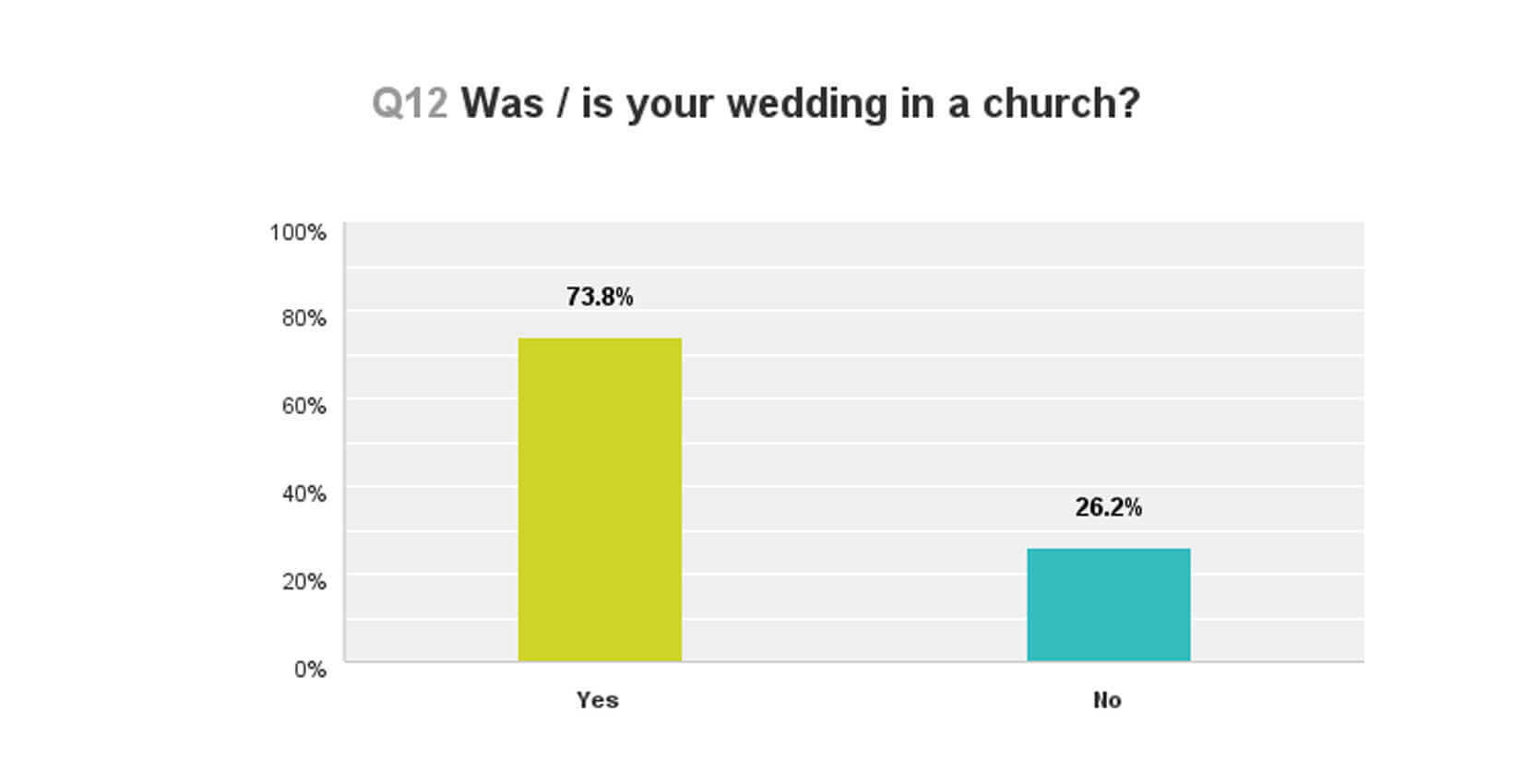 Three bridesmaids is the average for Irish weddings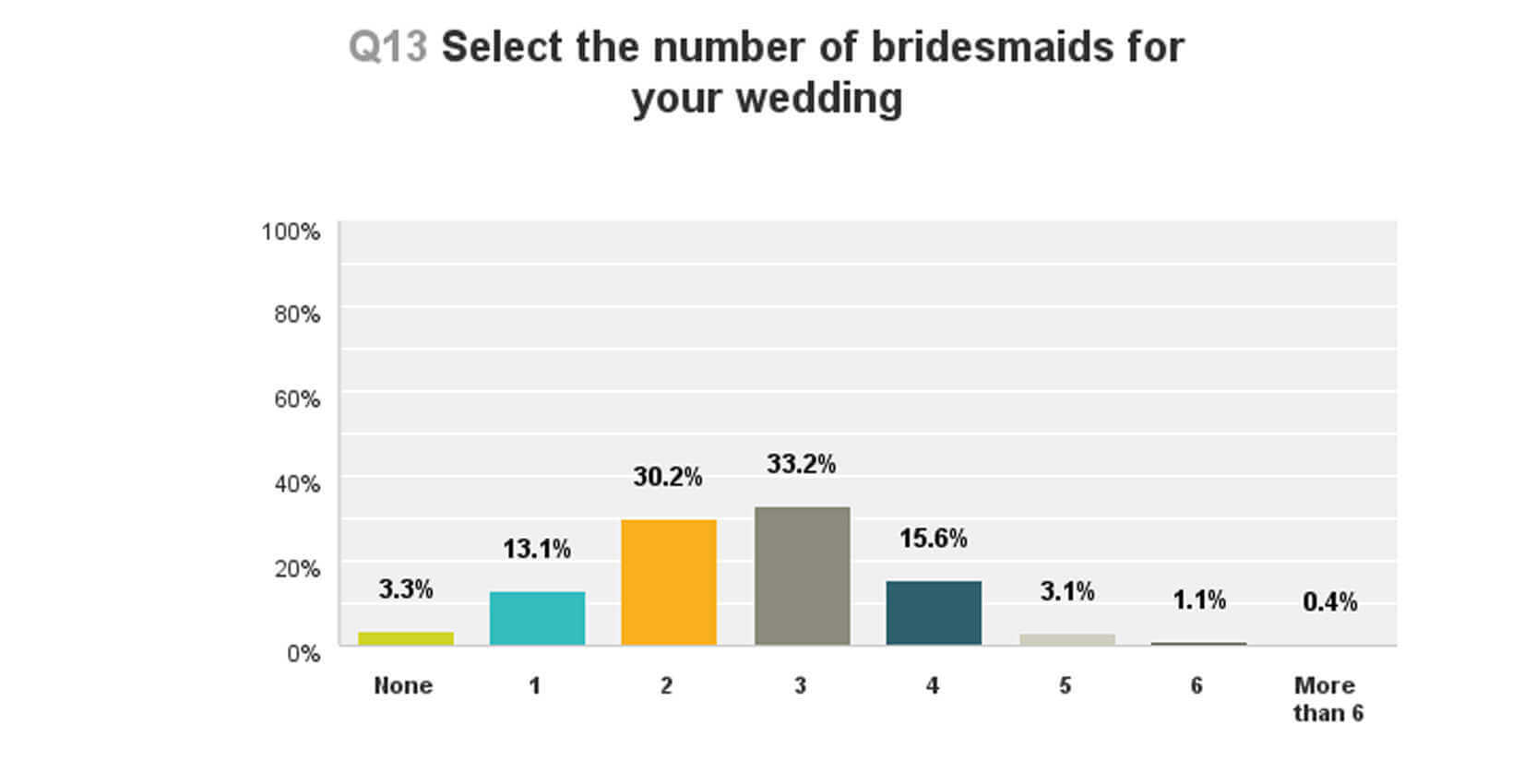 December is the most popular month of the year to get engaged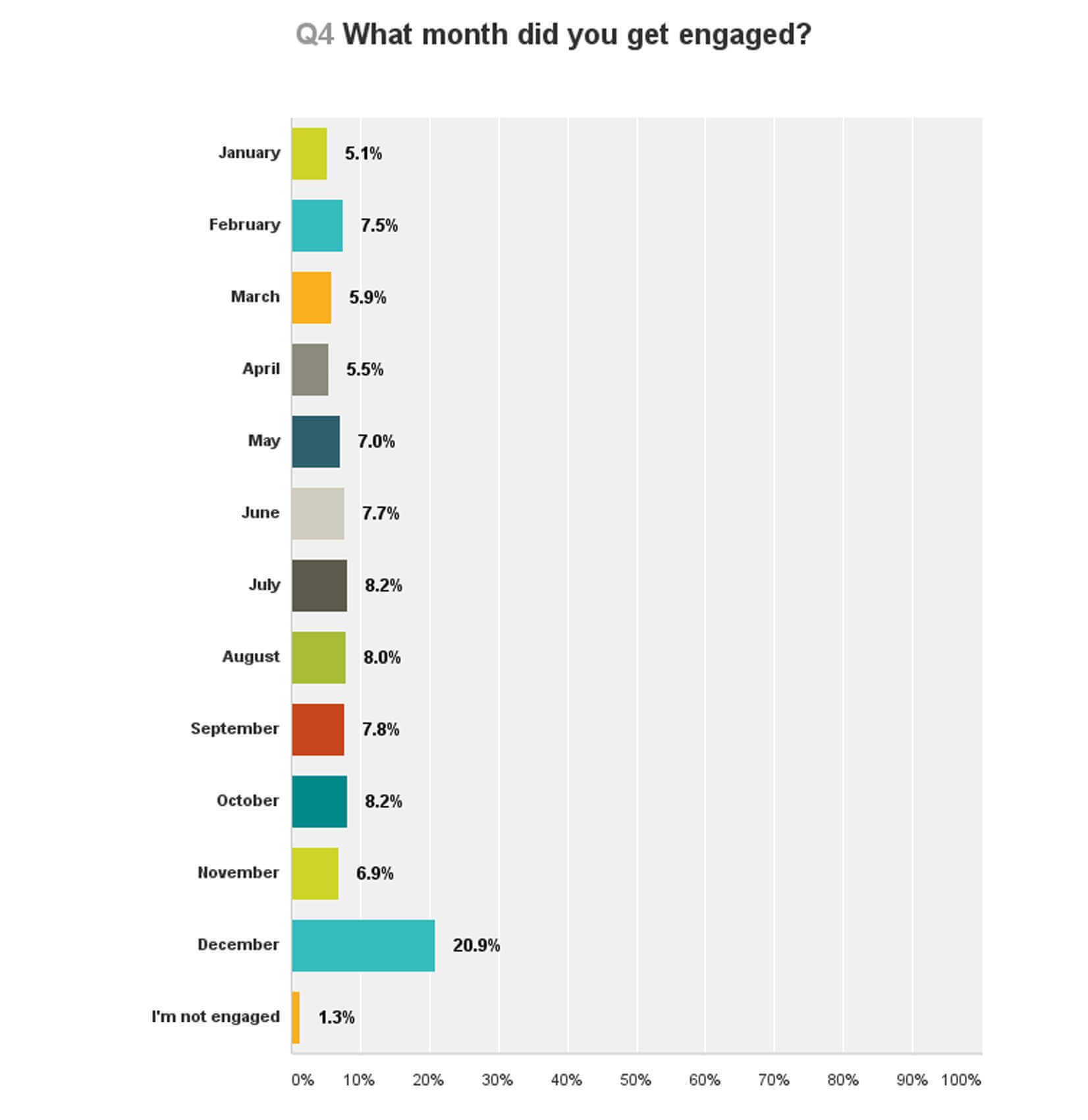 The typical spend per head for the wedding meal is €41 to €60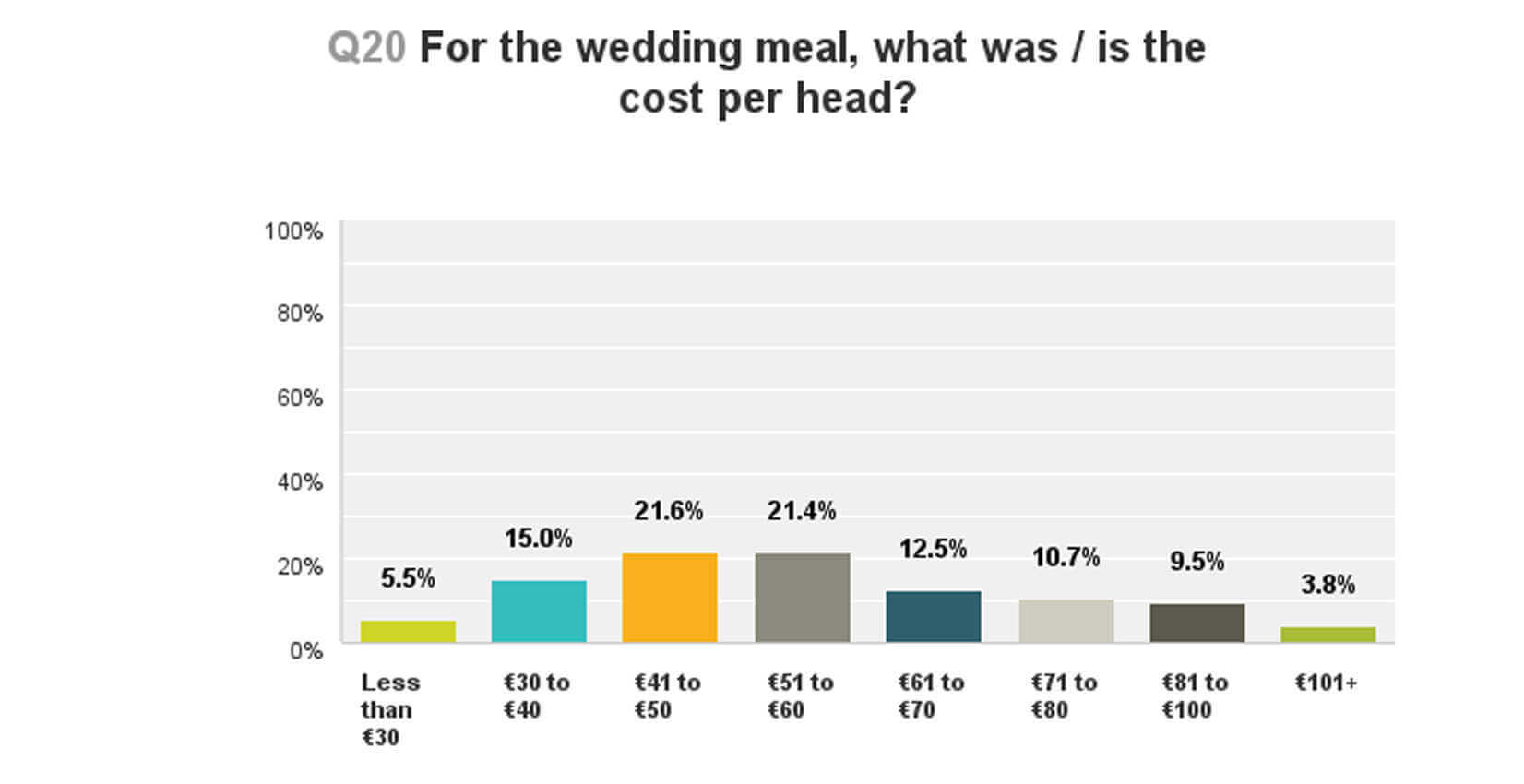 On average, 101 to 150 guests are invited for the full sit-down meal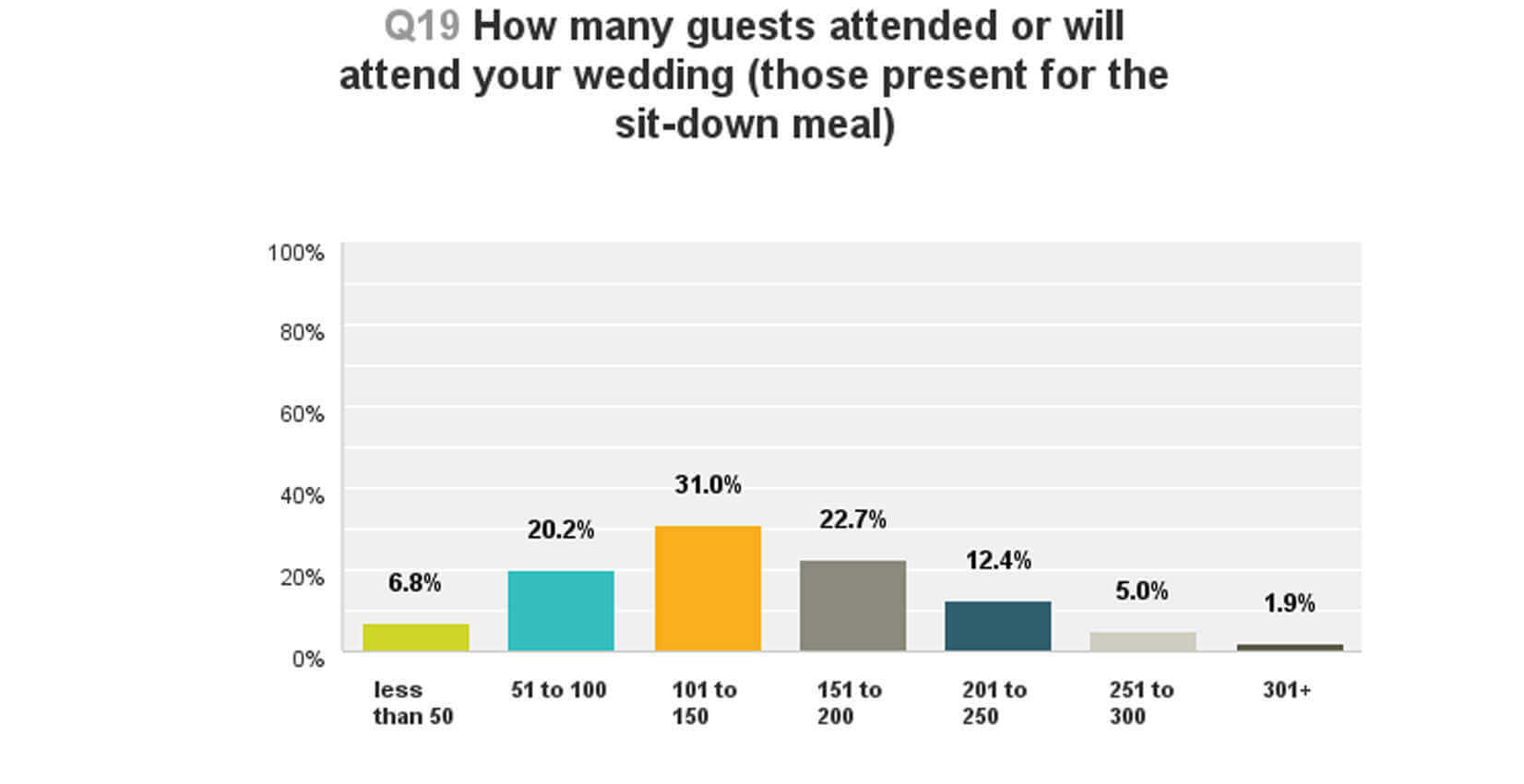 It's becoming increasingly popular for couples to opt for wedding insurance just in case anything goes wrong.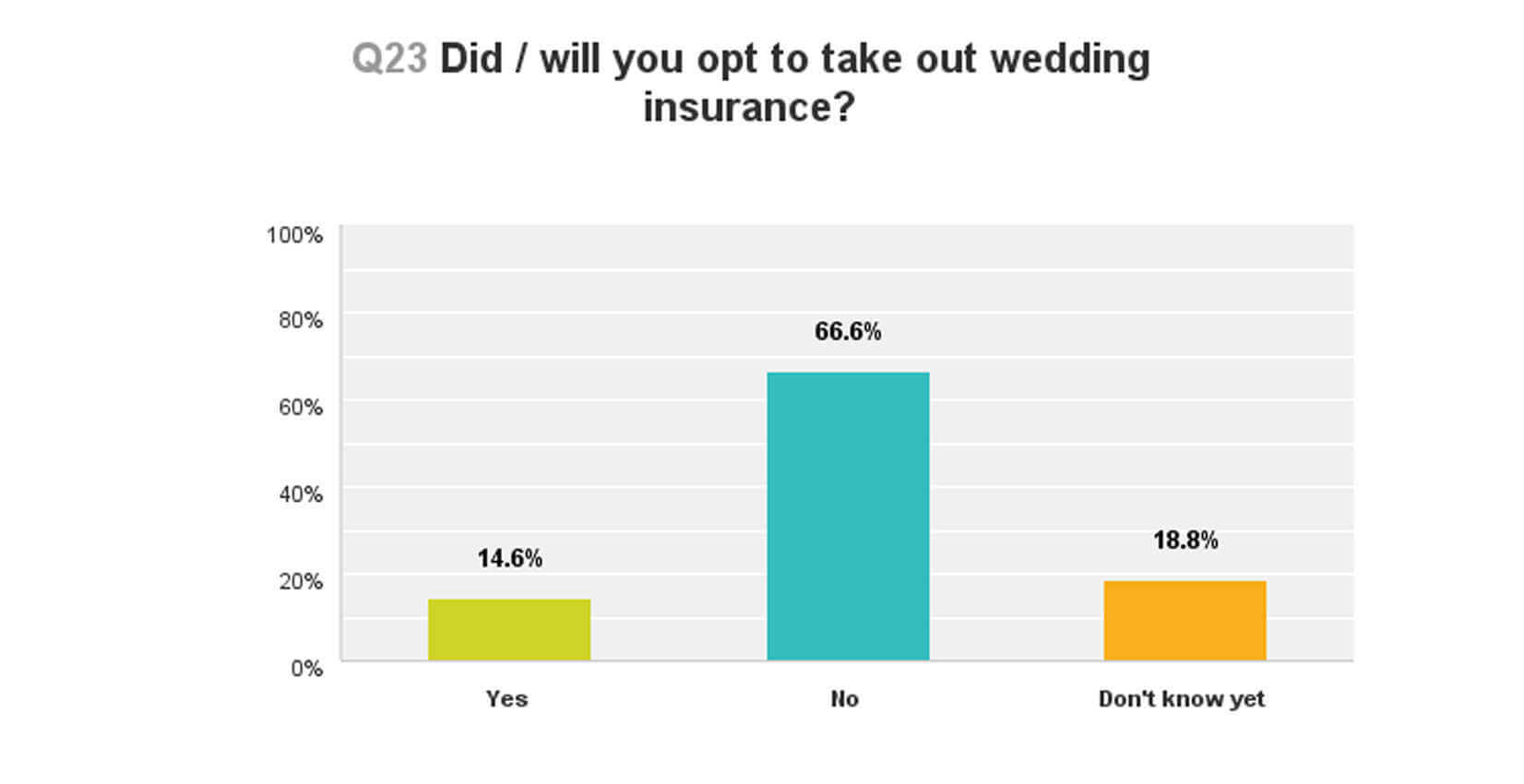 The average spend on Irish weddings is within the €20k to €25k bracket.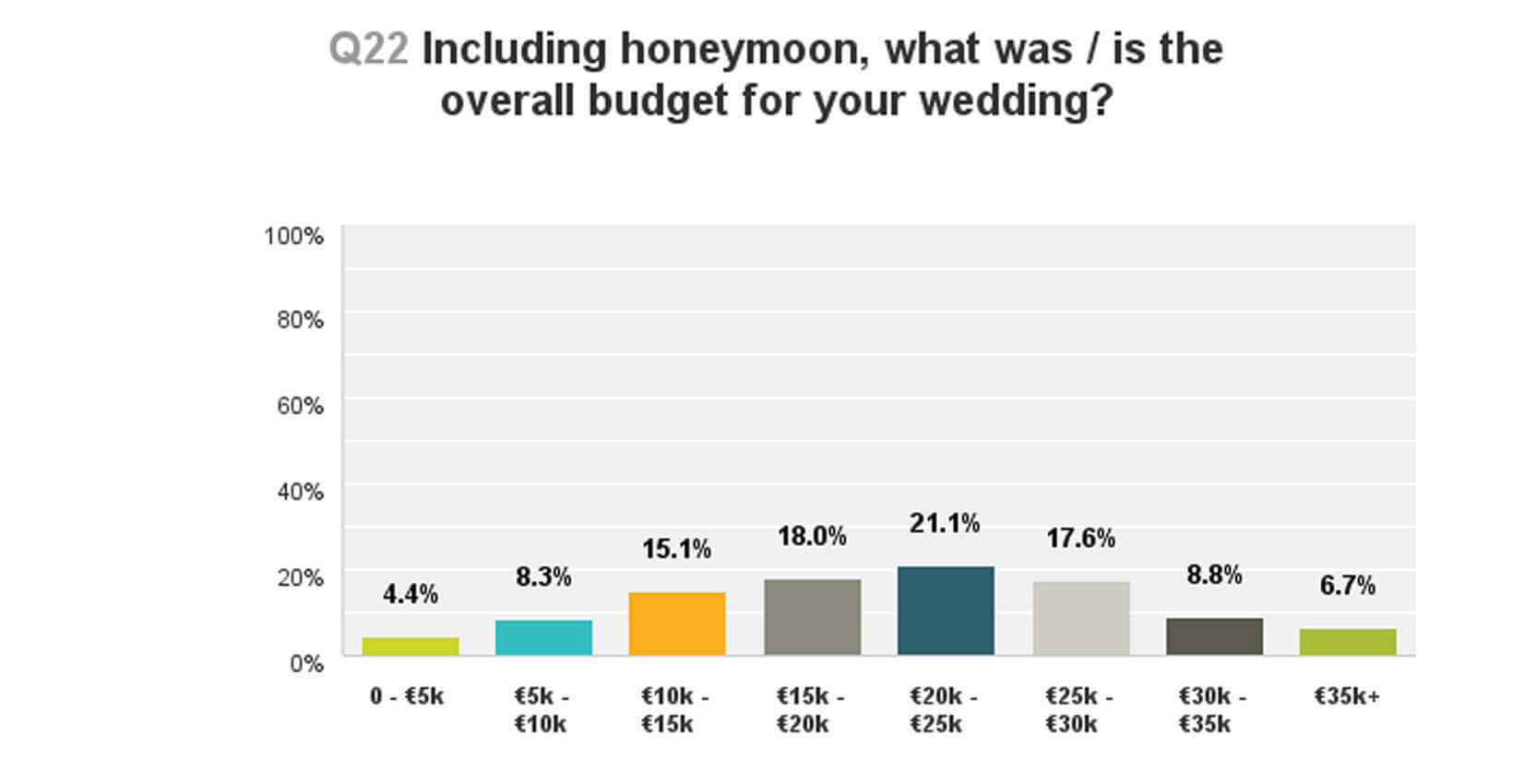 Traditionally, wedding speeches were usually always after the meal.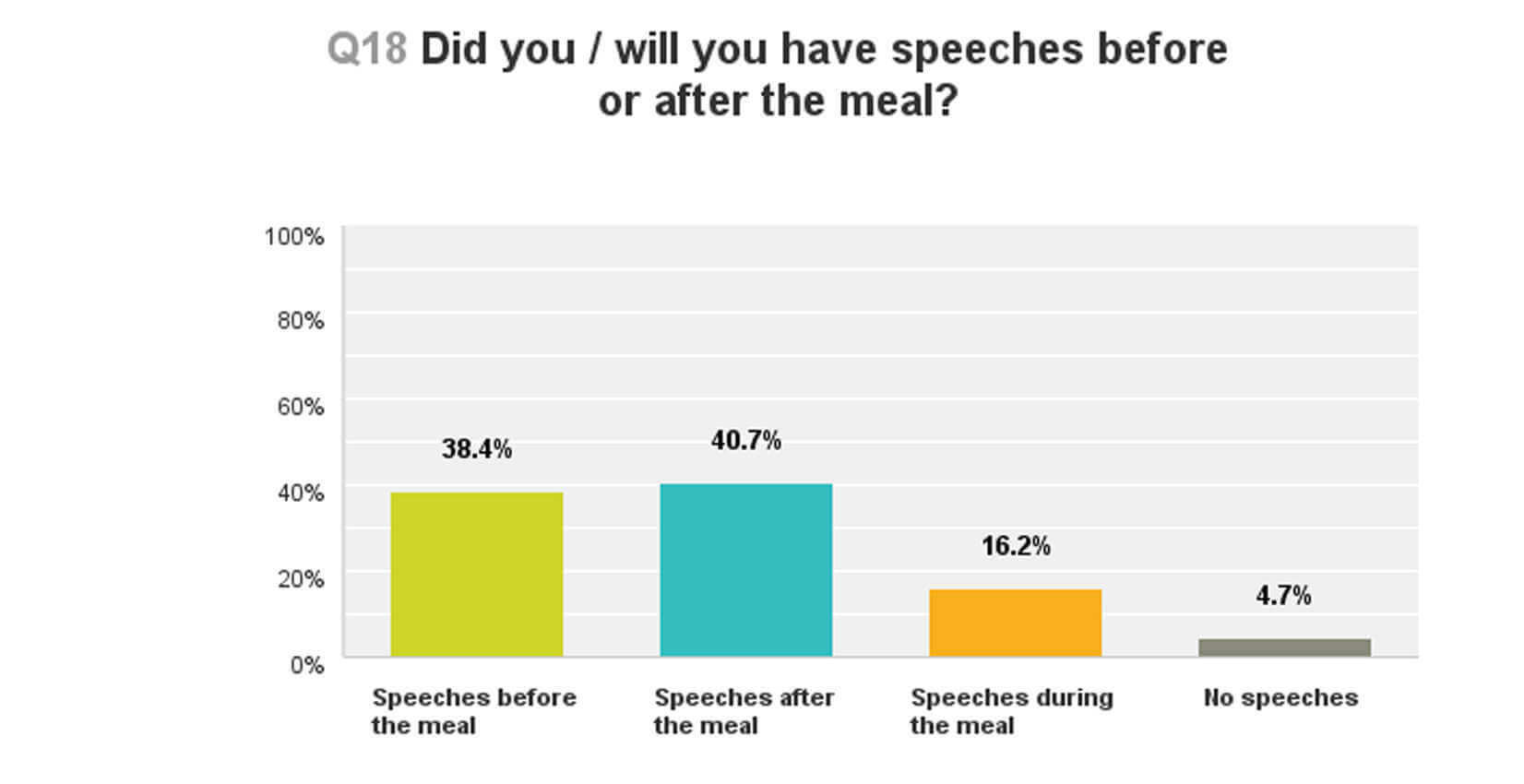 Country houses and manor houses are really growing in popularity in Ireland where they now account for about 1 in 5 weddings.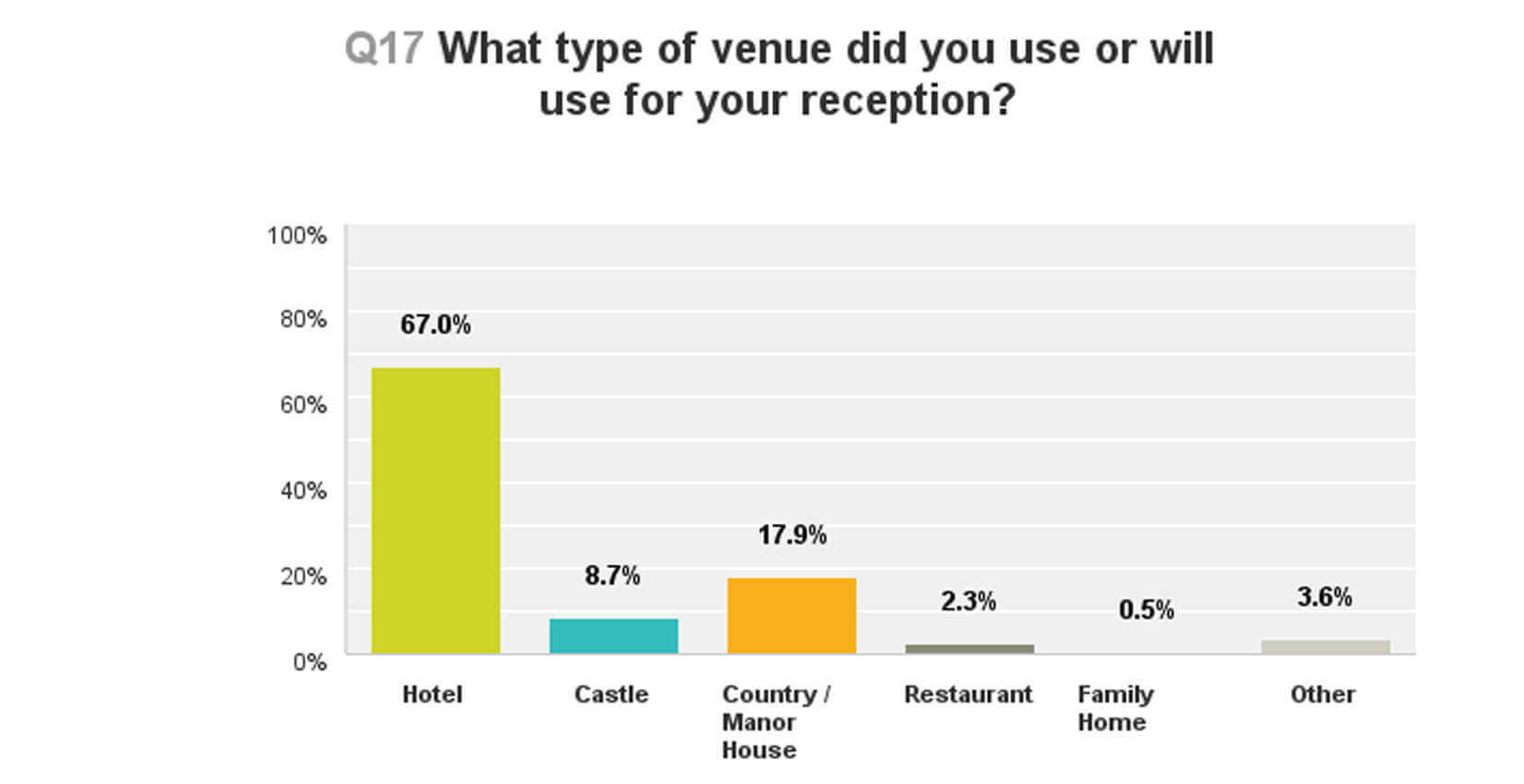 So there you have it, the results of the 2015 Annual Irish Wedding Survey from Mrs2Be.
To see the results in full, from the Mrs2Be Irish Wedding Survey:
VISIT their Website: www.Mrs2Be.ie

Let Gerrys 36 years Experience Enhance Your Wedding Day
Gerry Duffy has produced over 1600 Wedding Videos since 1979, and now you can avail of his vast Experience in Weddings - to enhance Your own wedding.

Gerry would be delighted to have a chat with you on the phone, or to sit over a coffee, and help you with recommendations for Suppliers of any other type of Wedding Services that you are trying to find.

Organising a wedding is a daunting task, but you will find the PARTNERS page on this website, to be a terrific source of help. On it, you can contact any of Gerrys recommended suppliers, and If you still havent found what you need; call Gerry on 087-2586-400; Gerry is sure to be able to help you.