. . . Amanda and Daniel DeDoncker's wedding was an adults-only affair, so it didn't really make sense for them to have a flower girl.
Instead of scrapping the role altogether, though, they invited one of their friends to take on the very important job. If you're thinking that one of the bride's girlfriends stepped up to the plate, you're wonderfully wrong. Amanda says, "It's definitely our style to be different and funny and outgoing. We did not want a traditional wedding."

As the music started to play, the flower MAN walked out.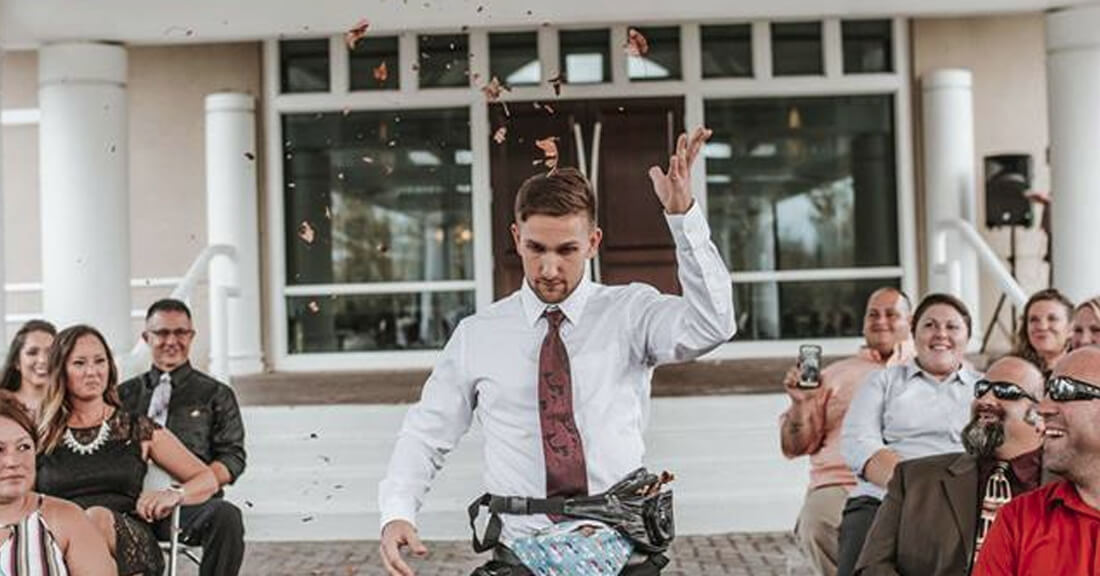 If you're scratching your head already, wait until you see how Jake Clark added his own flair to the position.
When we say he got into it, we mean he really got into it.

Opting out of the traditional basket and flower petals, Jake instead donned not one, but three fanny packs and crammed them full of leaves.

Jake embraced his role to the max, playing to the crowd and blowing leaves at guests.

Of course, he included the signature flower girl move - over the shoulder.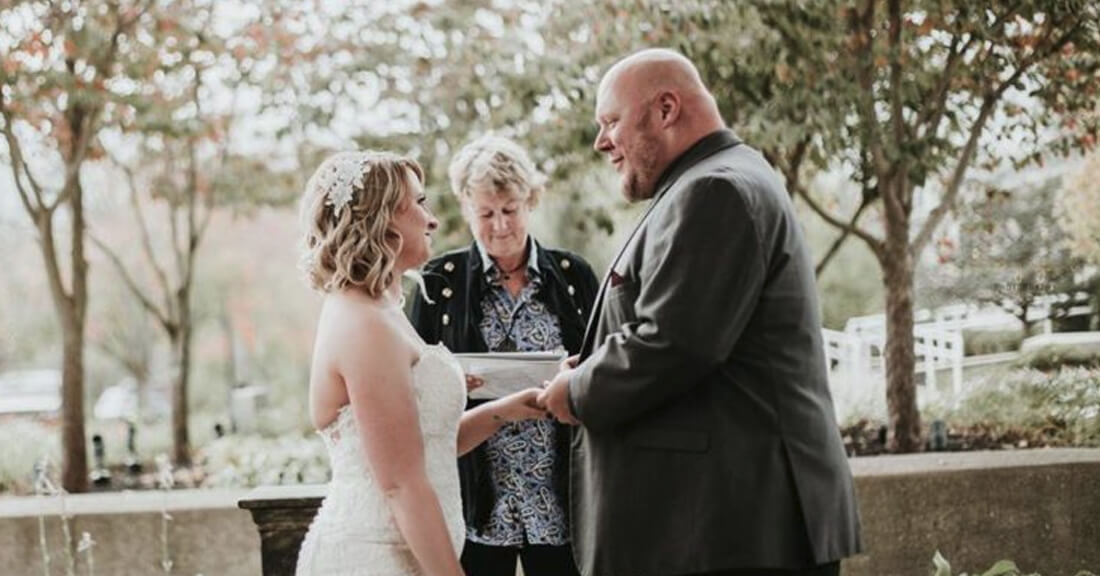 But it only made sense that he throw in some of his own. Naturally, everyone loved it . . . including the couple.

Photographer Sarah Graybeal even loved the moment - which she had no idea was coming. "I do think I yelled, 'Oh my God' way too loud when he busted through the doors. I saw him standing around before the ceremony, wondering, 'Why is this man standing around with three fanny packs on, and what's in them?'" She continued, "Well . . . I found out."

And if you're wondering about how Jake feels about his performance, he notes, "I couldn't have done it without the fannies."