Planning a Gay Wedding in Ireland ?
an Irish magazine, has been launched to help you plan a Gay Wedding within Ireland.
Ireland made history this year by becoming the first country to change their constitution to include same sex marriage. One canny publisher in Limerick has jumped at the chance and has launched Ireland's first gay wedding magazine, entitled "EnGAYged. This is the first magazine in Ireland, specifically for same sex marriages.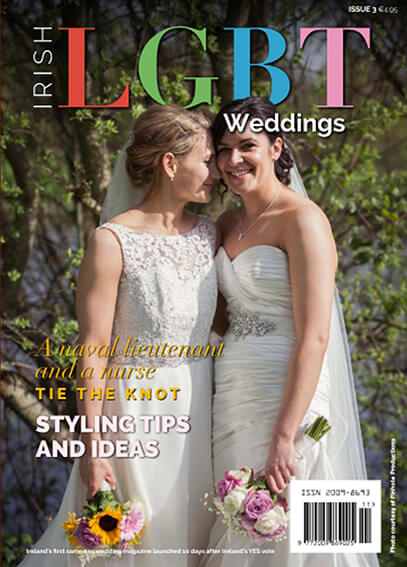 The ONLINE Magazine features stories from Irish people all around the world wanting to share their love story including the wonderful Irish fashion designer Don O Neill and his partner Pascal.

It also has some lovely opinion pieces from gay men and women around Ireland on what the Yes vote means to them, including some weddings that took place already and some great tips on what to do to plan a wedding. It also has a number of hotels across Ireland on board showcasing their venue as a possible location to host the big day.

View The Magazine's Website Here



share with a friend who may be interested in Gay Weddings
Gerry Duffy has produced over 1600 Wedding Videos since 1979, and now you can avail of his vast Experience in Weddings - to enhance Your own wedding.

Gerry would be delighted to have a chat with you on the phone, or to sit over a coffee, and help you with recommendations for Suppliers of any other type of Wedding Services that you are looking for.

Organising a wedding is a daunting task, but you will find the PARTNERS page on this website, to be a terrific source of help. On it, you can contact any of Gerrys recommended suppliers, and If you still havent found what you need; call Gerry on 087-2586-400; Gerry is sure to be able to help you.