LEISA Hoey had dreamed of a big wedding
But waddling up the aisle in a size 26 gown next to her 32st partner Noel was not quite what she had in mind.

With a combined weight of 52st the couple were so obese that they could never sit next to each other at the cinema or on a plane and had to resign themselves to sleeping on a mattress on the floor after their bulk broke their bed FOUR times.

When their wedding snaps arrived, they were so horrified by their appearance that they destroyed them and vowed to go on a drastic diet.
In just seven months Noel's weight plummeted to 16st and Leisa - who had already shed some weight - transformed herself into a trim 12st and size 14.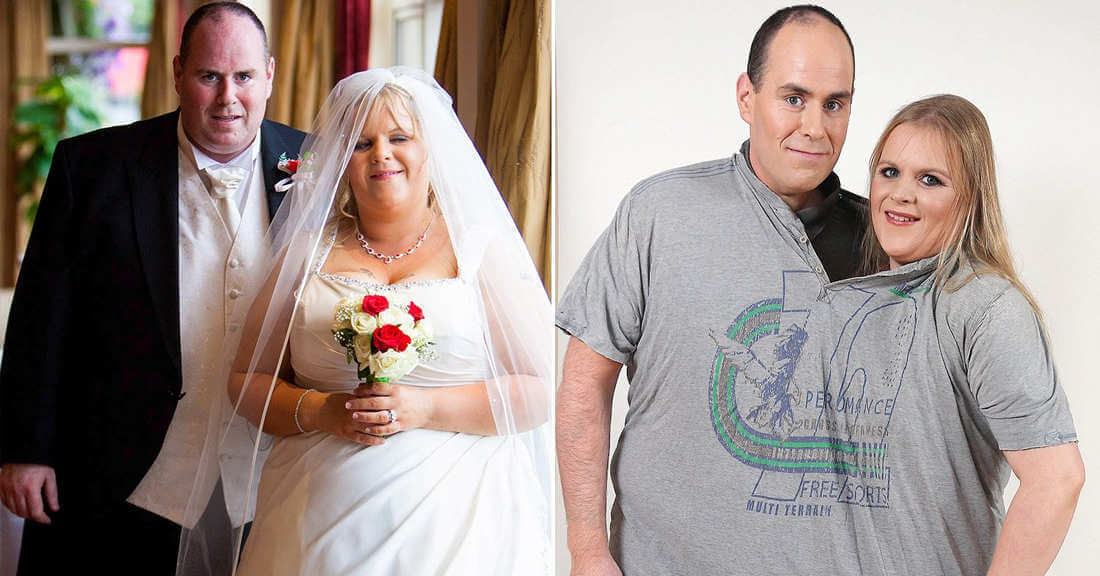 She says: "When I saw the wedding pictures I felt absolutely disgusted with the pair of us.

"From the moment I saw them I knew they wouldn't be pictures I'd treasure for ever. I was so disappointed. But since joining Slimming World, I've gone down six dress sizes.

"Finally we can do the things normal couples do — cuddling in the cinema, sitting next to each other on public transport and even having a peaceful night's sleep without fear of breaking the bed."

The Dublin couple, who met in 2003, piled on the pounds after the births of their children AJ, 11, Tyreece, eight, and twins Maddison and Torey, two.

Full-time mum Leisa, 33, says: "Once we got comfortable with each other we let ourselves go. We relied on takeaways, frozen ready meals and anything we could quickly heat up in the microwave."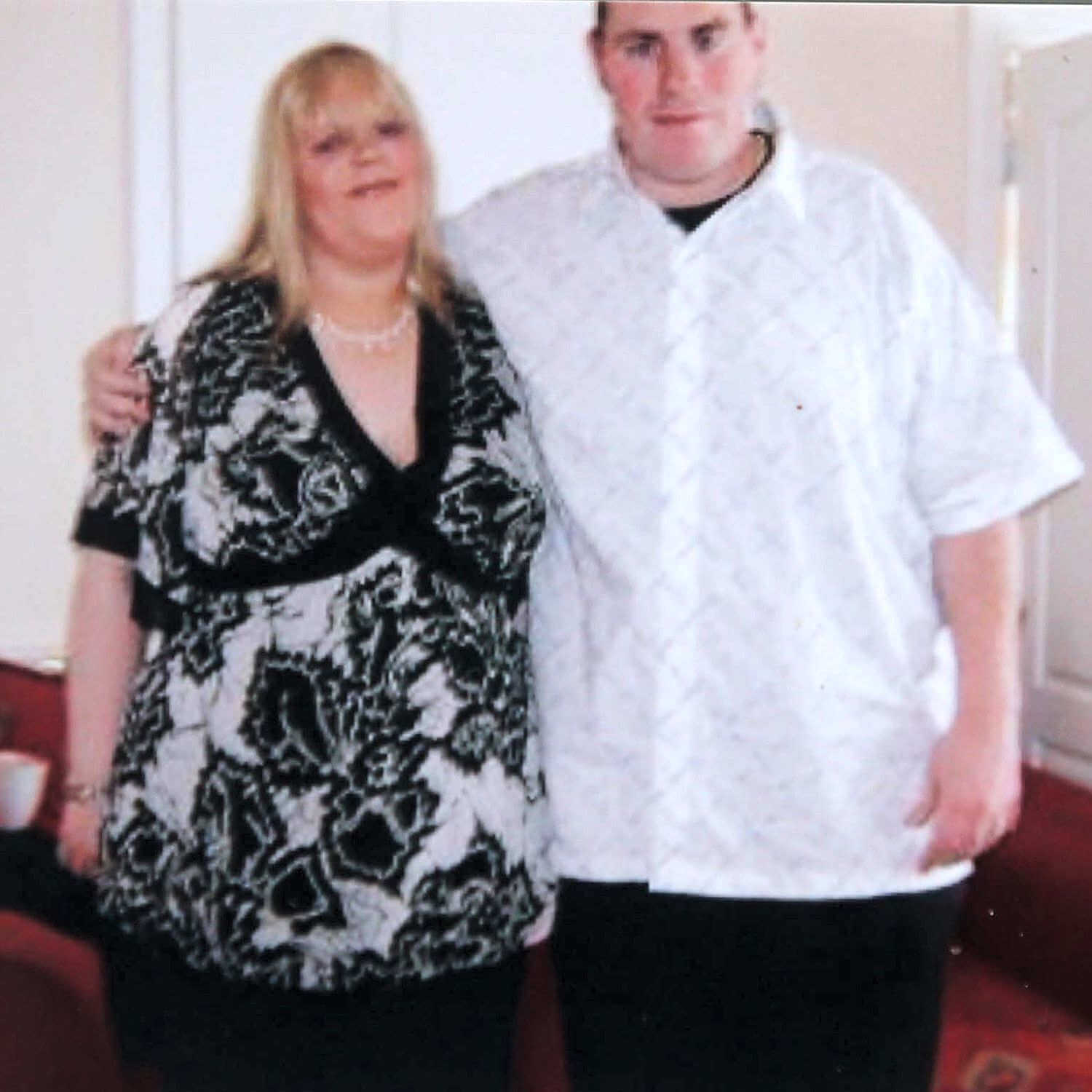 Security guard Noel, 35, adds: "We both have a terrible sweet tooth and could easily finish off a family pack of chocolates in one day. We were as greedy as each other."

As their weight spiralled, Leisa hit 18st and was recommended for a gastric band but when she became pregnant with their twins the operation was put on hold.

Over the pregnancy her weight crept up to 20st. Meanwhile, Noel's weight before the diet was 28st.

Leisa says: "We knew we were big but with a combined weight of almost 50st we weren't just unhealthy, we were ticking time bombs."

Noel adds: "There was no ignoring how bad things had got. We'd lie awake at night, listening to the sound of the creaking bed frame straining underneath us.

"After one night shift I came home exhausted, jumped into bed and the wood just buckled under my weight and came crashing down.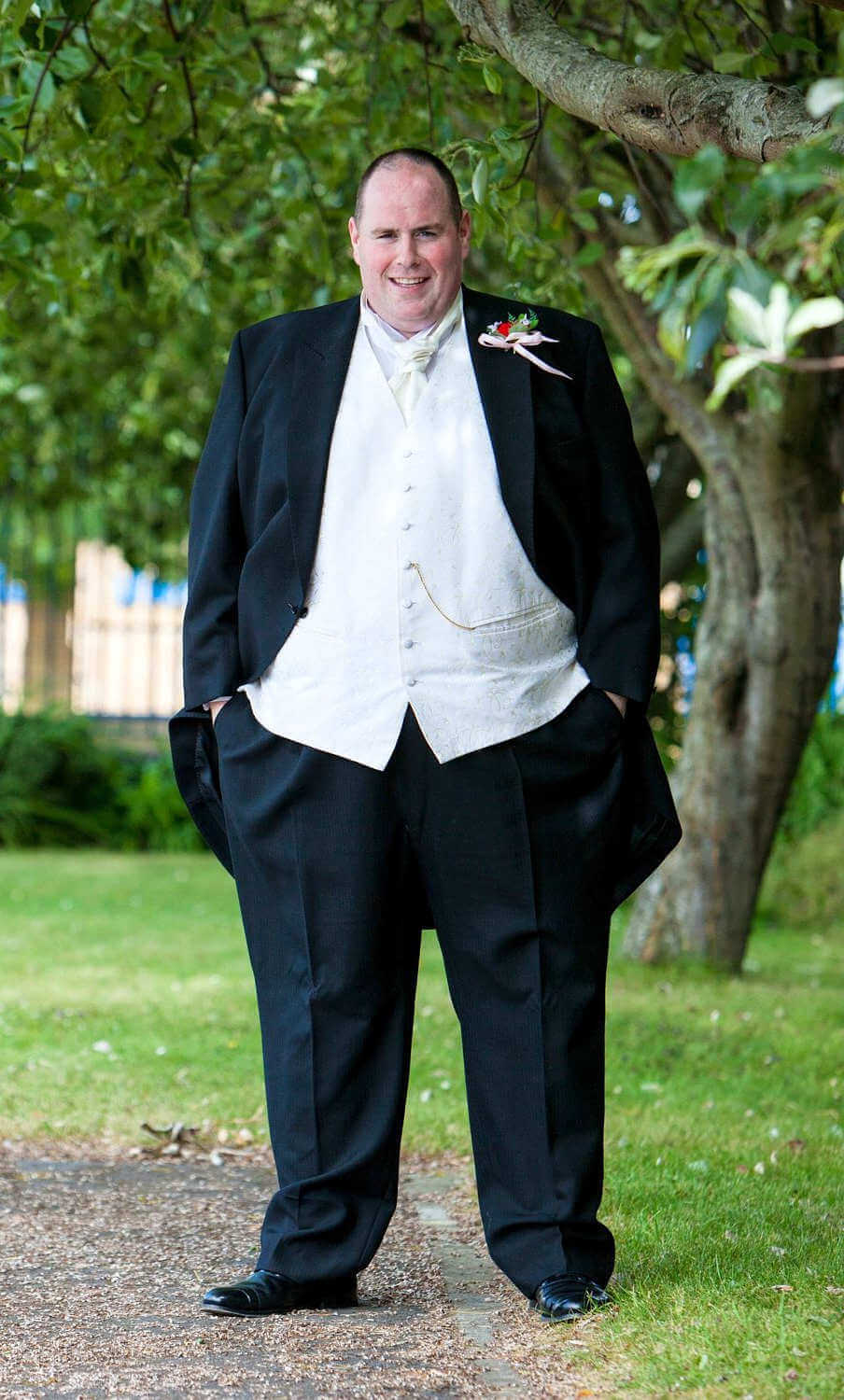 "We broke the bed three more times after that, then gave up and slept on the floor on a mattress."

Their embarrassment was not confined to their home.

Leisa says: "We had booked tickets to see a horror film and I was hoping to snuggle up to Noel in the scary bits, but when we got there it was such a tight squeeze there was no room for us to sit beside each other. I was mortified.

"We just wanted to be like any normal couple but were missing out on things because of our size."

When Noel proposed in July 2013 the couple booked their wedding for the following year.

Leisa says: "I was classed as obese. I had to phone bridal shops in advance to check if they catered for plus-size brides.

"I was limited to just one store in town and all the dresses that did fit made me look like I was wearing a huge duvet.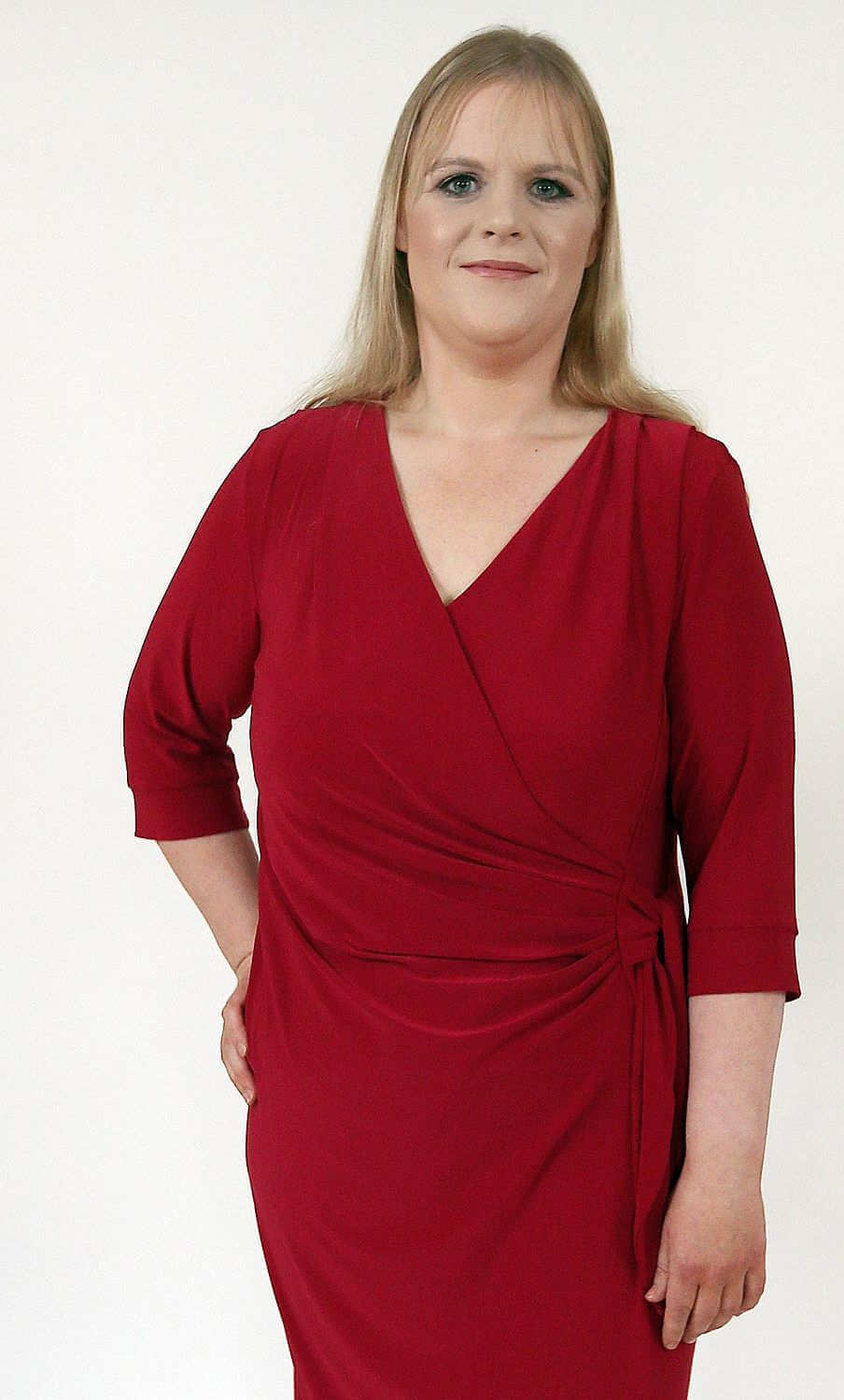 "I just wanted to hide. I wore the longest veil I could find to cover my chubby arms like a cape.

"We didn't even book a honeymoon because we feared we'd have to book two seats each on the plane."

Their biggest disappointment was yet to come. Noel recalls: "When the wedding album arrived, my heart sank. We both looked enormous.

"I knew Leisa would hate the photos too so I tore them into shreds and threw them in the bin.

"Leisa kept asking why they hadn't arrived yet and I'd just make up excuses because I didn't want her to see them. Eventually I had to come clean and tell her the truth."

Leisa says: "I asked the photographer to send me them on a CD. I wanted to have a peek but they weren't going on display anywhere."

It was at that point that she joined slimming classes and just two weeks after her first session, Noel signed up too.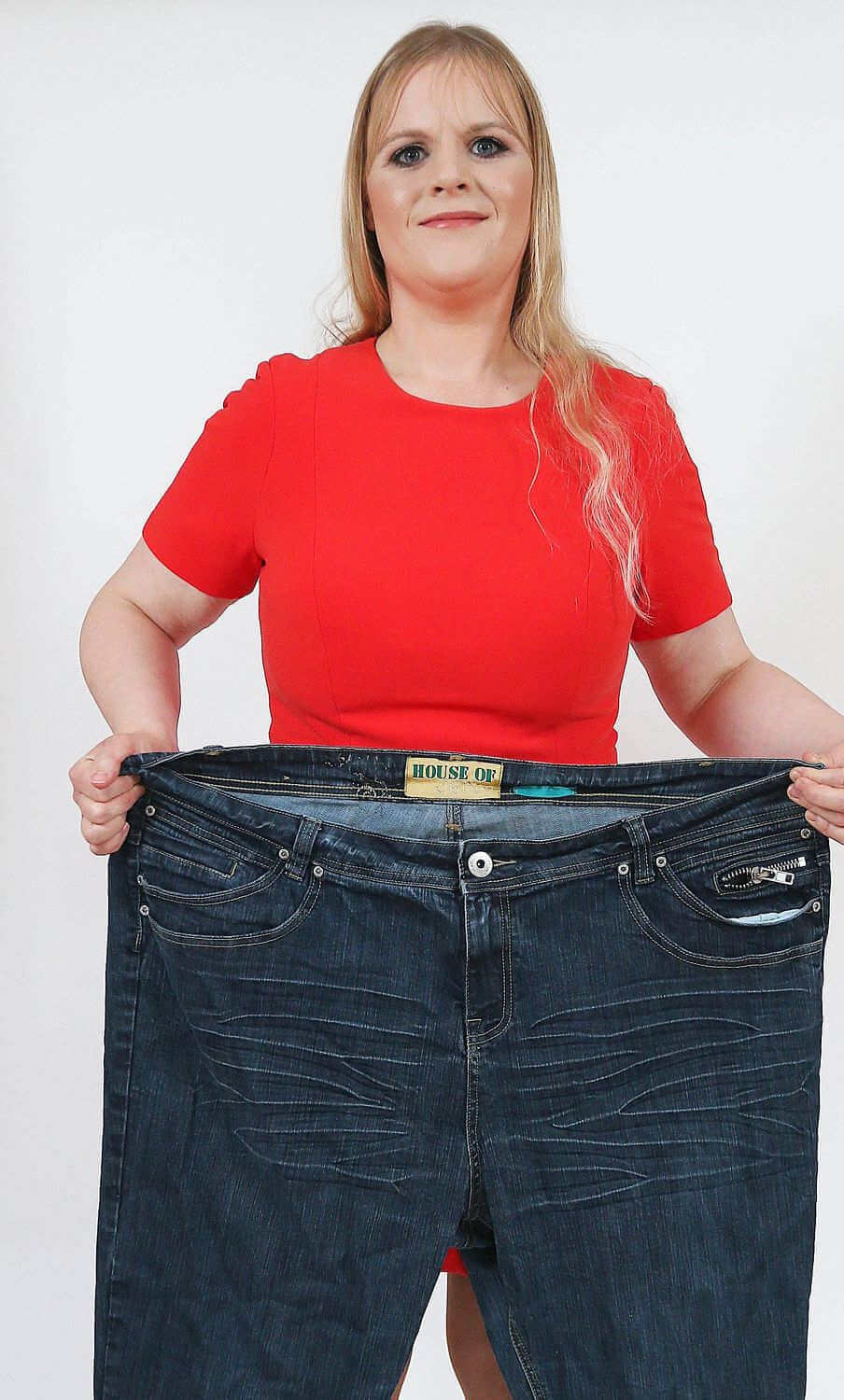 Leisa says: "We found it was so much easier doing it together. We are a team and together we totally reassessed our relationship with food.

"Out went the frozen pizzas, curries and fry-ups and we started cooking food from scratch again."

The changes soon started to make a big difference to their waistlines.

Leisa says: "Our big clothes were just hanging off us. As the weight started dropping off we had to keep buying new wardrobes. Our figures have changed so much."

She adds: "We both feel amazing. I get joy from the little things like running after the kids and not limiting myself to plus-size clothes. I've got so much more freedom.

"Part of me wishes we'd waited until after we'd lost the weight to get married, but we met each other when we were big and we've been there with each other through thick and thin and that's what counts."

Noel adds: "Now we've lost the weight we'd like to renew our vows. Leisa could have the dress she always wanted. And we could have some pictures to be proud of."


Diet then

BREAKFAST: Fry-up of seven bacon rashers, three eggs, beans, mushrooms and toast.

LUNCH: Supermarket sandwich and crisps meal deal or chicken and chips takeaway.

DINNER: Fatty takeaway.

SNACKS: Popcorn, crisps, chocolate. Noel ate 20 Drumstick lollipops a day.


Diet now

BREAKFAST: Weetabix with berries and banana.

LUNCH: Ham or chicken salad.

DINNER: Steak or chicken with vegetables.

SNACKS: Fruit.