Are you still thinking about whether or not you should bother with a Wedding Video ? . . . . in a recent survey of weddings in Ireland . . . 92% of couples regretted NOT booking a Wedding Videographer
Wedding Suppliers.ie invited Gerry Duffy, a Multi Award winning Wedding Video producer, into the studio to chat about current trends in wedding videos, and Cathal chatted with Gerry about his 40 Years of filming nearly 2000 weddings for his delighted clients . . .

Gerry also reveals details of his new MONTHLY PAYMENT PLAN that allows couples to pay for their Wedding Video up to 12 Months AFTER their wedding is OVER - at NO Extra Charge ...

This short video will answer all the questions for those couples who are still thinking about whether or not they should bother with a wedding video - and will certainly give you food for thought - if You are still undecided ...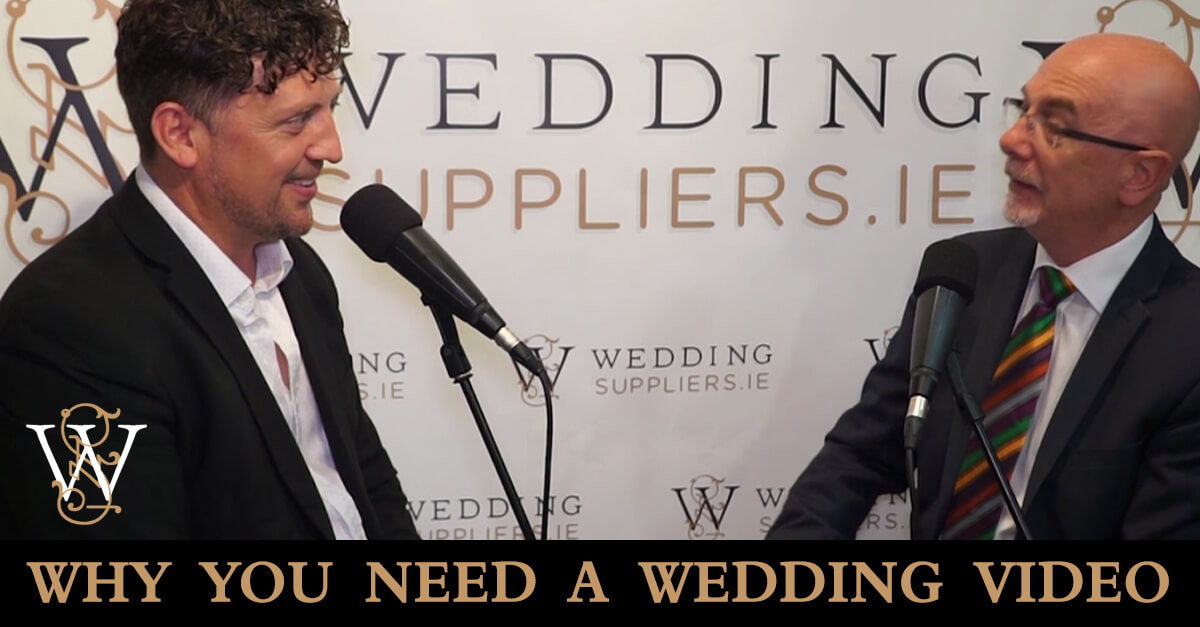 Simply CLICK on the LINK below to Play this short video, and please feel free to SHARE this video on your favourite Social Media channels, for all of your friends who are GETTING MARRIED ...